Top 5 Fix & Flip Markets In California: Where To Invest Right Now
Nvestor Funding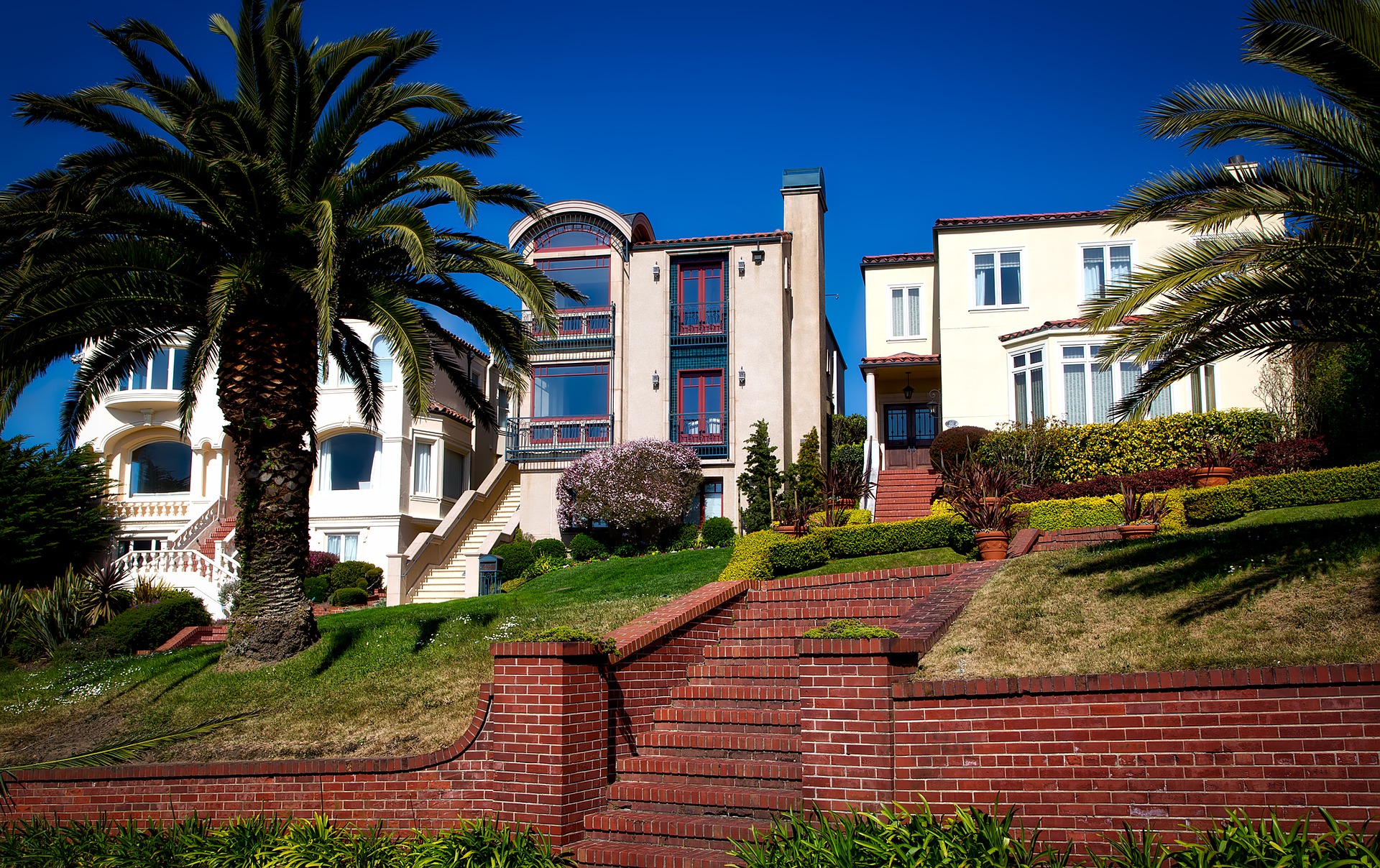 If you are in the Fix and Flip business, you may be wondering where to invest your money. In this article, we will take a look at the top 5 Fix and Flip markets for California as of 2021. This list should give you some ideas on where to go next with your Fix and Flip business!
---
What is a fix and flip loan?
Fix and Flips are a type of real estate investment where the investor purchases, renovates, and sells homes in order to make money. Fix and Flip loans are also known as bridge loans because they can be used for bridging until the property is sold or refinanced on conventional terms.
Fix and Flip Loan Qualifications
The qualifications for a fix and flip loan vary based on the lender, asset type, city, state, & the experience of the borrower. Some general qualifications lenders look for are the following;
600+ FICO (Some will require higher and some lower)
Have an LLC or Corporation set up in the city you plan to invest in. The entity must be active and up to date on filing.
A purchase and sale agreement of the home you are looking to rehab
A U.S. bank account with proof of enough cash to pay any costs associated with the loan.
How To Tell If A Home Is A Good Investment
In order to answer this question, you will first need to assess the value of the property in its current condition. Fixing up an ugly dud can be more lucrative if it's located near schools or parks that are close by than one that was initially priced too high. Some other things you will want to keep in mind are: how long has it been since the home was sold or remodeled? What condition are the roof, heating, and cooling systems, and electrical wiring in? Does the home have any structural issues that can only be identified by an inspection? Understanding the economics of the project before getting started will help ensure you stay profitable.
---
Top 5 Fix and flip markets in California 2021 where to invest right now
1. Fremont California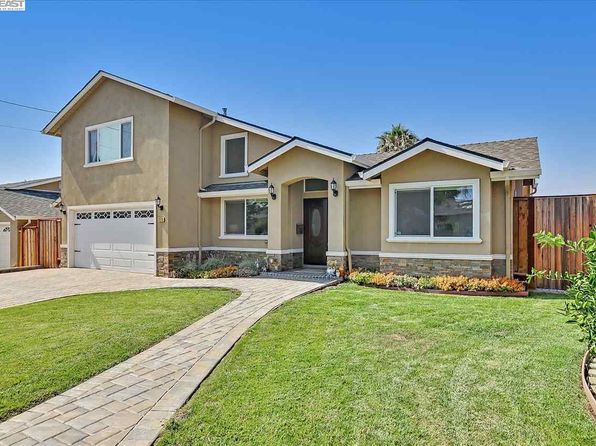 If you're looking for a hot new investment opportunity, look no further than Fremont. This up-and-coming suburb of California has all the hallmarks of an economic powerhouse and Silicon Valley's rise to prominence doesn't seem to be slowing down anytime soon so it would seem that this is as good a time as any.
Median Sales Price
The median sales price in Fremont California has increased by over $200,000 since last year reaching a price tag of over $1.2 million. Prices have risen over 14% since 2020.
Days on market
The average number of days a home is on the market in Fremont, California is 9. Homes are selling 40% faster than the previous year.
Remodeling Costs
A majority of homes in the Fremont area were built in 1978 leaving it an area that has inventory in need of updating. The average remodeling cost in Fremont is currently $52,000.
Population Growth
Fremont has a total population of an estimated 240,000 residence and continues to grow on average of 1.35% annually with 98% of its population over the age of 18.
Job Growth
The job market has increased an average of 1.4% with predictions of it increasing over 37% within the next 10 years. The current unemployment rate is 5.3% with an average of 4.3%.
Gross Profit
Gross profits from flipping in Fremont CA is approx. $61,000 according to the ATTOM Data solutions.
2. San Jose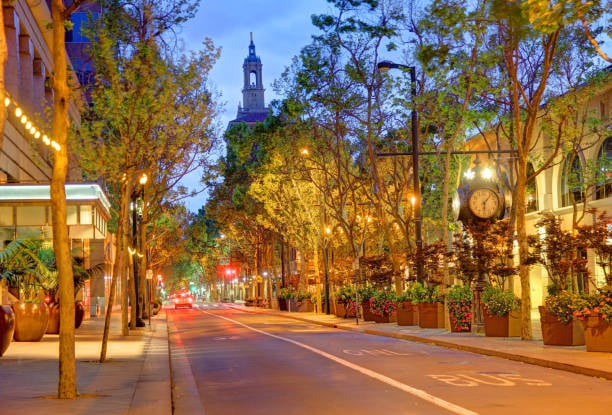 San Jose is not just the largest city in Silicon Valley, it's also a shining example of what the American dream might look like. With new listings and home sales on the rise, while inventory remains low, this South Bay gem shows no signs of slowing down anytime soon. If you're looking for that sunny California lifestyle with close proximity to work or school (but don't want to deal with traffic), then San Jose has everything you need!
Median Sales Price
The median sales price in San Jose as of June has risen 16.4% from last year and comes with a price tag of $1,280,000.
Days on market
San Jose homes are selling faster than ever before. Homes that were on the market for 25 days last year now sell in only 10! With 88% of San Jose homes selling over their listing price, homeowners have a chance to get more money when they need it most.
Remodeling Costs
Remodeling costs vary based on the condition, age, and size of homes. Currently in San Jose (CA), remodels are running between $12K - $102K to give you an idea for your budget!
Population Growth
San Jose is the 3rd largest city in California and has grown by a staggering 6.7% since 2010. It's one of America's fastest-growing cities, with ever-increasing numbers as more people move to Silicon Valley for work opportunities and stunning weather alike.
Job Growth
The job market in San Jose has grown 2.5% since last year and is expected to grow another 38% within the next 10 years which is higher than the U.S. average of 33%.
Gross Profit
San Jose's flipping industry is flourishing. With some of the highest gross profits out of any city in America, at around $290,000 per house flipped and a strong economy to back up this business model.
3. Fresno California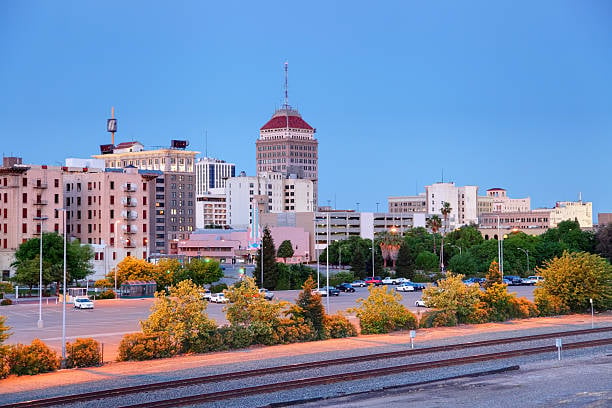 Fresno, California is quickly becoming the place to invest in real estate. With rising home prices and still growing demand, it's a top market for investors of all types. Over 500 homes were sold in the month of June making Fresno a spot to keep an eye on.
Median Sales Price
Fresno home prices have grown 19% since 2020 and now stand at a median price point of $345,000. This makes these properties one-third cheaper than those in San Diego or Los Angeles that come with median sales prices upwards of $600,000.
Days on market
Homes in Fresno are flying off the shelves at a rate of 8 days on average, 15 faster than last year's pace.
Remodeling Costs
Renovations can cost anywhere from $12,000 to 80,000 depending on the condition of your home and its size. If you want a new kitchen or fresh paint in every room then it's going to be more expensive than if all that is needed are some repairs for cracks here and there.
Population Growth
Fresno is the 5th largest city in California and its population has been on an upward climb. Fresno had increased about 8% over the last 10 years, with its growth rate at a steady .52%.
Job Growth
Due to the pandemic job growth has been on a slight decline, however, it is expected to grow by over 30% within the next few years. 15% of the growth is expected to come from the healthcare & social assistance industry.
Gross Profit
Pre-pandemic flipped homes accounted for over 27% of all homes sold in Fresno. The current gross profts on flips in Fresno average $53,000
4. San Diego California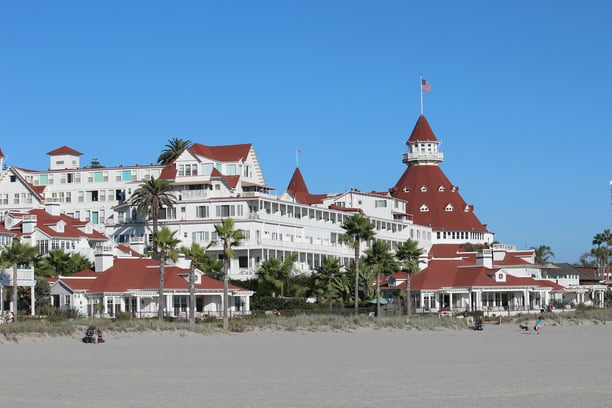 San Diego has come to be known as a hot market for investors and developers alike, in spite of increased prices and low demand. Many aging homes need updating before they can become desirable properties again.
Median Sales Price
Home prices are up over 20% since 2020 in San Diego. With a median sales price of $800K and over 1700 homes were sold in June.
Days on market
Homes are flying off the market in an average of 10 days. This is a faster pace than last year's homes, which take on average 20 days to sell.
Remodeling Costs
Renovation costs in San Diego currently range between $11,000 to $80,000 for a flip and well into the 6 figure range for rebuilds.
Population Growth
San Diego is one of California's largest counties and is growing by .14% annually and expectedt to grow an additional 9% in the coming years.
Job Growth
Job growth has increased 5.1% over the last 12 months with 81% of it coming from the leisure & hospitality industry.
Gross Profit
Home flipping is a lucrative business. In the San Diego County, an average of $136,000 was earned in 2021 alone by home flippers who are willing to take on this riskier form of investment.
5. Riverside California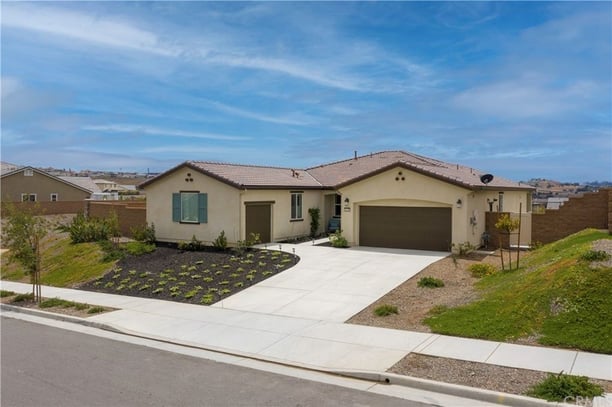 Riverside is a great investment opportunity for those looking to live in California, With home prices rising and the work from home demand increasing Riverside becomes an ideal location as large majorities of Californians look for larger homes at a more affordable price.
Median Sales Price
With the median home price now at $551,000 and up 25% from last year's average. Riverside homes are quickly becoming a hot commodity in Southern California real estate markets.
Days on market
Homes last an average of 15 days on market and sell between 3 to 7% higher than listed.
Remodeling Costs
Renovation costs average between $10,000 - $80,000 in Riverside County.
Population Growth
Riverside is a city that will be able to continue growing for years, as it's population surpasses 2.5 million people and continues to grow by .99% annually.
Job Growth
The unemployment rate in Riverside has dropped to 7.2% with over 8000 new jobs added since last year, and the number of work-from-home opportunities is helping account for less commuting to Los Angeles county from many citizens who have done so in the past.
Gross Profit
Flippers can expect to profit between $10,000 to $80,000 per flip.
Final Thoughts
California still shows promise even with rising prices and with the mass exit of previous citizens moving to more affordable states. The job market across the nation is seeing growth but are we in the midst of another bubble burst? Only time will tell. What cities in California are you noticing gains? Let us know in the comments below!
Looking for a loan to fix and flip a property? Feel free to submit your information here for quote on your next project.