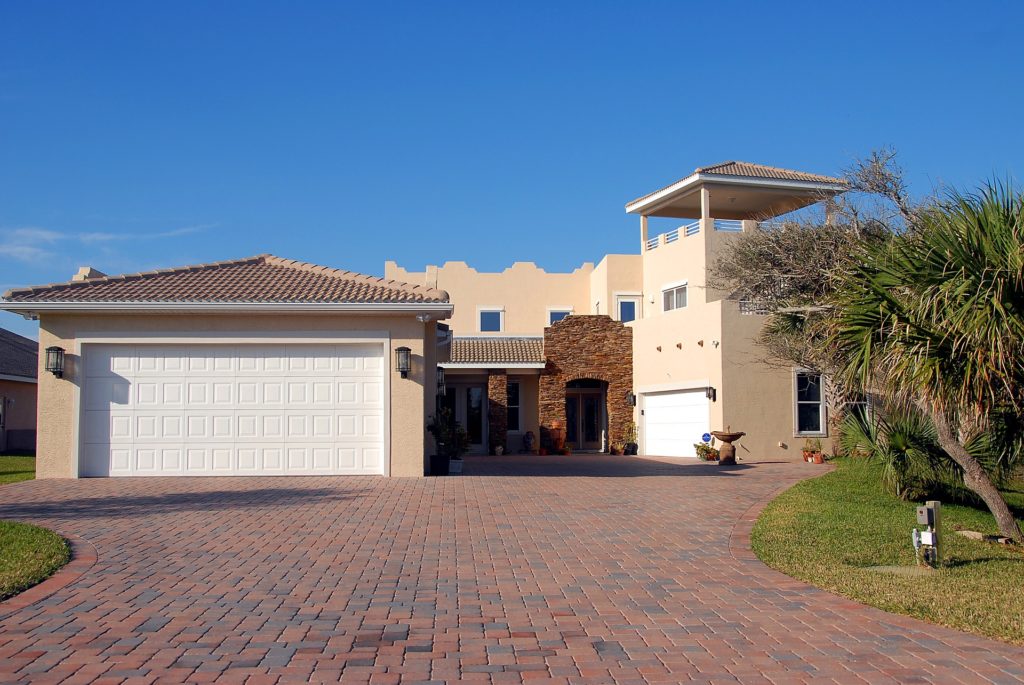 The COVID-19 pandemic has brought challenges to just about every industry. The housing market, and the fix and flip market in particular. With interest rates continuing to stay low demand for houses remains high; however, homeowners are un-eager to put their homes on the market rather than opting to sit tight, despite increased home values, which is leading to a lot of fierce competition that doesn't show any signs of slowing down in 2021. With the right research investors seeking out fix and flips can score big this year.
Consumer behavior has changed
Working from home has disrupted much of our daily lives. Our homes were never designed to be havens for productivity. However, many people have found themselves in make-shift offices in their dining rooms or a corner of their bedroom.
Many first-time homebuyers will be looking to upgrade to spaces that fit their new working conditions.
Additionally, workers are finding themselves without a daily commute to navigate. Buyers are looking to migrate to the comforts of the suburbs – away from the noise and hassle of downtown living.
When looking at what markets to fix and flip, look to these changes as clues in determining where the money will lead us in 2021.
Boise, ID
In between the booming bubble of the Pacific Northwest and the vast, ruggedness of big sky country is Boise, Idaho. The capital of Idaho has become a very competitive market.
With home prices skyrocketing – by over 21% from this point last year – Boise is on the top of a lot of investor's list for the hottest real estate market. Competition here is fierce, however, if you're able to get your hands on a property, the payoff can be lucrative and swift.
Homes there sell on average about 2% over the asking price and go into contract within a week. Good news for people looking to fix and flip a home and get it off their hands quickly.
Salt Lake City, UT
The trend, it seems, out west is away from the traditional hubs in California and more towards the mid-range cities. This has led to a boom in cities like Salt Lake City. Over the recent years, new businesses have expanded as well as national brands staking space in the region.
With an abundance of recreation activities from the mountains to the east, as well as a record number of national parks to the south, it has become a hotbed for adventure seekers.
The real estate market has reflected such demand. With home prices rising over 15% from 2019, buyers are looking to pay a premium in this area.
A hopeful trend for investors looking to fix and flip houses in Salt Lake City is that the number of homes for sale has increased in 2020. Up by almost 23% from late in 2019. Despite the increased number of homes on the market, they only last about 20 days before going into contract. Look for that trend to continue into 2021 as more people look for more affordable and alternative cities out west.
Richmond, VA
Richmond, Virginia has gotten a lot of buzz throughout 2020, and for good reason. Whatever the reason, people have been vacating Washington DC. To a large degree, it seems many have had their compasses set on Richmond.
Home prices there have skyrocketed since last year but remain a manageable $275,000, on average. Up 15% year-to-year.
Don't let this charming southern town fool you, the real estate market there is quite competitive. Homes usually don't last more than a week on the market and go for above the list price the majority of the time.
Investors who can find a deal on a home can be assured to turn it around for a profit in no-time.
Lowell, MA
Located about 25 miles northwest of Boston, lies the suburb of Lowell. Following the trends of outward migration from city living, white-collar workers from the city are looking to escape the noise and chaos of urban living.
The median list price in the area has increased by almost 13% since this time last year, and that trend looks to continue into next year.
The key metric to look at here is the average list age. Down by almost half compared to 2019, demand for homes in this area is picking up. However, supply has been down as it has been in many markets across the country.
With an average home price of $323,576, it's well below the average home price of nearby Boston. Look for Lowell to continue to provide great returns for investors looking to fix and flip homes quickly.
Joliet, IL
Another big city suburb to keep an eye on is Joliet, Illinois. Just southwest of Chicago, this mostly blue-collar market boasts some big potential in 2021.
Driven by mostly manufacturing and commerce jobs, the economy there hasn't been hit as hard as other towns. This has kept local demand high as well as city dwellers looking to migrate to more affordable living in this suburb.
Home prices here are on the rise – about 12% from this time last year. The number of days homes are on the market has decreased by 34%.
With a bevy of distressed homes in the area, projects with a lot of potential are endless. And with demand continuing to rise, finding buyers will bring profits quickly.
Marietta, GA
Yet another suburb, this one just outside of Atlanta. Marietta sits right between downtown and the pricier suburbs of Kennesaw and Acworth. With a revitalization thanks to the newly built Atlanta Braves stadium, this market is seeing millennials and transplants flocking in droves.
Home prices here are higher than what you'd find closer to the city. Though in comparison to other suburbs in the area, prices in Marietta are in a much more advantageous price range. Prices in the area are seeing a growth of about 12% year-over-year.
The demand for homes in Marietta is high with the average number of days homes stay on the market being just 18 days – down 42% from last year.
Like many major cities, Atlanta is seeing a migration of sorts away from the city proper and into the outlying suburbs. Transplants to the area are landing in these areas as well, giving the Atlanta metro six of the top 20 fastest growing suburbs in the country.
Bottom line
With 2020 being an unprecedented year and the drastic changes it's bringing to how we live and work, predicting real estate trends in the new year is anyone's guess.
However, looking at the trends already visible, we can start to see what markets have the best chance to perform well.
At the end of the day, people are still going to be buying and selling houses. There will still be stockpiles of distressed homes in many markets. Finding the right properties to fix and flip in some off the beaten path markets can prove to be lucrative investments even during these uncertain times.
Looking to fix & flip a property yourself? Learn more about our fix and flip loan options here