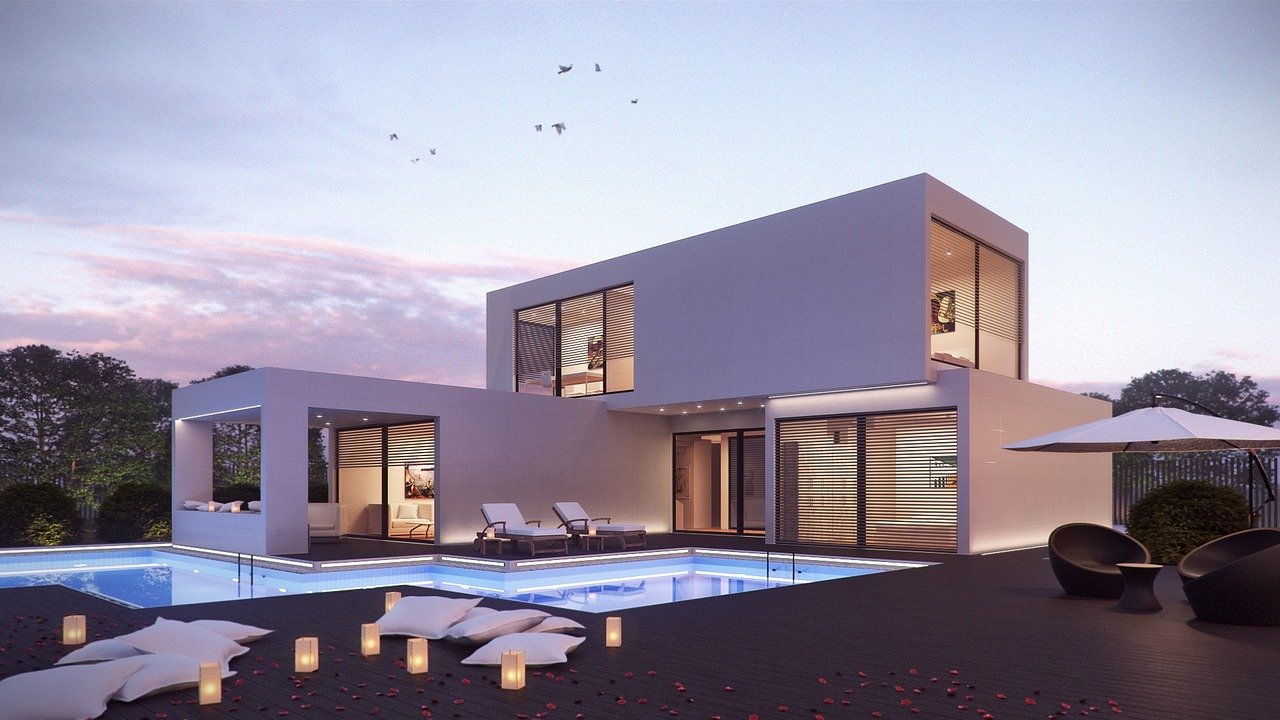 Airbnb rentals are a great way to diversify your real estate portfolio and make money off the rising demand for vacation homes. However, there are some things you should consider before investing in one.
What is Airbnb?
Airbnb is a company that was founded in 2008, with an original goal of helping to solve the shortage of hotel rooms in San Francisco during large tech events. What started out as them renting mattresses from their spare room has grown into giving people access and accommodations for entire houses situated within trendy areas surrounded by local flavor. Airbnb offers competitive prices when compared to four or five-star hotels but still disrupts a stagnant market because it gives users more options at cheaper rates than ever before.



Pros To Owning An Airbnb Rental Property
High Income Potential
Airbnb rentals can be very lucrative, but they are not always as straightforward to manage. Unlike a traditional long-term rental agreement with one tenant who will stay for months at an affordable rate per night, Airbnb guests only book the property on average for two or three nights and pay much higher rates than what you would charge your single resident tenants. This might sound like more work that is less profitable in comparison until you realize that, unlike most other landlords whose properties lose money every month because of vacancies during off-seasons (especially in places where there's plenty of competition), these units have no vacancy period - meaning if properly managed and marketed it could earn double or even triple the amount compared to renting out a unit over time!
Flexibility
With Airbnb, you can take down your listing anytime to conduct repairs or updates. Need an appliance replaced? No problem! Want a bathroom renovation done for the week and make it unavailable until then? The short nature of tenants means gaining access is easier.
More Pricing Control
Airbnb gives you the freedom to set your own prices, and there is no limit on how much money per booking. For example, if a guest is willing to pay $500 for their stay rather than the standard rate of $100 they will be charged that amount. This allows hosts with homes in high-demand areas or those looking for last-minute bookings an easy opportunity to make upfront cash without waiting until after guests have checked out.
High Income to Effort
You might not think that Airbnb would be the best option for you when it comes to having your home maintained. But with a higher turnover rate, there are fewer things to do on an ongoing basis in order to keep up appearances and upkeep. Guests may only stay once every few months or so which means all they need is some fresh linens and maybe just one quick sweep of the floor!

Owners can also add a cleaning fee onto their nightly rental price meaning they have someone else handle it-saving them time while ensuring great payouts too without any extra work required on your end at all!
Cons To Owning An Airbnb Rental Property
Fees
Airbnb will take a cut of your bookings. It's only fair since they are giving you the platform to post your property so customers can easily find you. The standard fee is three percent of your total booking which is taken out automatically. This is something to consider if you're working with tight margins as it can add up over the course of a month or year.
Can Be Inconsistent
Airbnb has been one of the most popular ways for property owners to make money, but it's becoming a saturated market. 2020 saw an unprecedented drop in demand that left many properties with no bookings and increased expenses as they tried to cover more costs on their own.

The Airbnb revolution is all about helping you earn extra income by renting your home or space out when not using them yourself - at least until now! With so much supply mixed in with unexpected drops in demand, some renters are finding themselves spending more time building up profits than actually booking weddings or business conferences like they were hoping.
More Upkeep
Renting an Airbnb is often more work than a traditional rental property. Unlike most long-term tenants, who are responsible for the general upkeep and cleaning of a home, guests only have the responsibility for their belongings when renting from this platform. This leads to properties needing extra care after every booking in order to ensure that the next guest has a clean place with upkeep standards; picky guests will always let you know if anything isn't right.
More Costs
Traditional renters are covered by a variety of utilities that Airbnb guests aren't. This means it's up to the owner to make sure everything is functioning properly, like making sure there's plenty of coffee and soap for your visitors. You may be able to strike deals with local brands looking for exposure otherwise you'll need to provide these out of your own pocket- which could cut into any difference in price between an average apartment or condo rental and an Airbnb one.
Other Things to Consider When Owning An Airbnb Rental Property
Taxes
Airbnb hosts who make more than $20,000 or have over 200 transactions in a year will receive a 1099-K form from the company detailing how much they've earned. Those who earn less may need to use an income worksheet provided by Airbnb come tax time and can deduct expenses related to their rental such as amenities, cleaning costs, mortgage interest, etc while doing so.
Municipality Regulations
It's no surprise that cities are getting privy to Airbnb as it becomes more and more popular. They can't afford to lose the taxes they get from hotels, so many municipalities have put in measures (such as requiring a short-term rental license) for keeping this market down. There is a good reason behind these regulations though; left unchecked, housing markets could artificially inflate and there would be even worse instances where neighbors' properties were at risk of being taken over by renters who aren't careful about upkeep or safety procedures around such things as pools or fireplaces. Check your local laws carefully before you list on Airbnb!
Insurance
Some homeowner's insurance policies will not cover damage caused by an Airbnb guest. Because you willfully allowed them entry into your property, this may void any policy with the company.

Depending on the insurance company, you may need to purchase additional coverage for any damages that are done while they stay at your place or risk getting denied in a claim later down the line.
Salability/Long-Term Strategy
Investing in an Airbnb rental property is a lucrative venture. However, your success depends on whether or not the company can maintain its current popularity and provide guests with quality service to find properties that fit their needs. When looking at investment opportunities for this type of business model it's important to have a long-term strategy since you may need to sell quickly if things go south.
Final Thoughts
Owning an Airbnb rental property can be a great, easy way to make passive income and boost your real estate portfolio. But for others, it could sound like too much work managing properties that see hundreds of guests per year.

Despite the downturn in 2020, demand for unique experiences has never been higher which is why short-term rentals are here to stay. If you have the means and time there may not be a better investment than investing in Airbnb rental properties!
If you'd like a loan for your next Airbnb or rental please feel free to apply for a loan by visiting https://nvestorfunding.com/apply-now/. Let us know in the comments below about your experience using Airbnb to lease your properties.